Testing....Testing 1, 2, 3 / Lou Box Dress 2 - Sew DIY
I'm so excited to share this make with you! For one, it's the first sewing related blog post on our new site... it broke months of hardly any sewing...AND it's a brand new pattern just released today!
That's right. The Lou Box Dress 2 is officially available from Sew DIY!
With the ability to make the pattern from knit or woven, two versions included in the bundle as well as multiple variations to mix and match, this pattern is a staple! (Plus it can also be mixed with the ever popular Lou Box Top pattern also from Sew DIY!)
There's a 20% discount code (until Jan. 9th) on Sew DIY on the official announcement as well as a bundle discount!
I had the lovely privilege of testing the Lou Box Dress 2 pattern for Beth and am thrilled to share my thoughts with you.
If you want to cut the small talk, in a nutshell, super short version...
It's awesome!!
...and you should buy it.
No...I didn't get told to say that. ;)
Read on; I'll break open that shell and explain...
This version of the Lou Box Dress was made out of a vintage knit fabric from my grandmother.
Before we get any further, I should mention that this fabric is a bit heavier then what the pattern calls for. When choosing the thicker fabric, I didn't keep in mind that it would affect the fit and fluidity of the final dress. (Don't worry all will be made right with my next version.)
The fabric also makes the gathers bulkier but I actually like that for a winter dress! I'm basically wearing a sweater! Throw on some tights and I'm ready to meet the cold temps!
I'm afraid my next version will be the complete opposite.
Lightweight.
Flowy
Summery
Evoke visions of sunshine and garden parties
Completely unacceptable for the below zero temperatures we're currently having.
But why are we talking about my unfinished version??
Please turn your attention back to exhibit A...
The dress has a subtle low back (optional) and slightly gathered waist gives it a put together look but is still low maintenance to wear!
It's a simple design that can be elevated with the fabric choice. The Lou Box Dress 2 is beginner friendly but also a great relief project for those with more experience. Although, sometimes it feels like I make the most mistakes on relief projects. The ones where I'm supposed to know what I'm doing and how to do it. ...then find I've sewn the skirt on backwards! (True story!)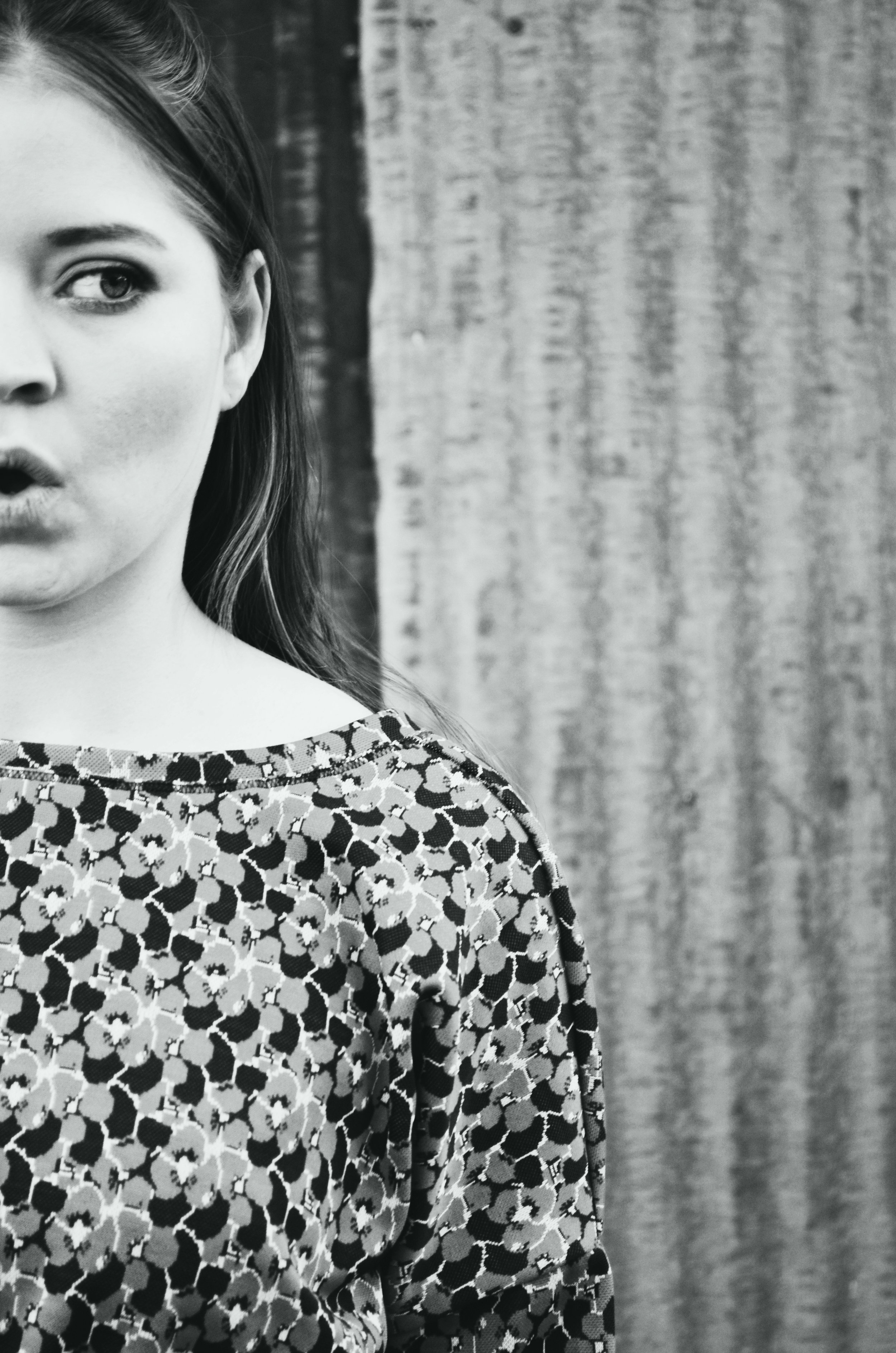 I love the design lines of the Lou Box Dress 2 and can see many slowly curating themselves into my college wardrobe.
Talk to you soon!
-'- Jewel